08/15/2017
A new 2110 engine has been waiting to be finished and put into use in the Variant for some time, so last autumn I pieced it together and got it ready to be bolted in. I also took the time to tidy up the engine compartment a bit...
07/28/2017
05/09/2016
02/08/2016
I had to take out the transaxle to rebuild and modify the rear suspension, so to be able to move the car around in the workshop in the meantime, I made a simple tool (inspired by an old VW "Local Manufacture of Workshop Equipment", but with a useful modification).
The original VW tool (#676, "Caster and bracket"), courtesy of the Samba: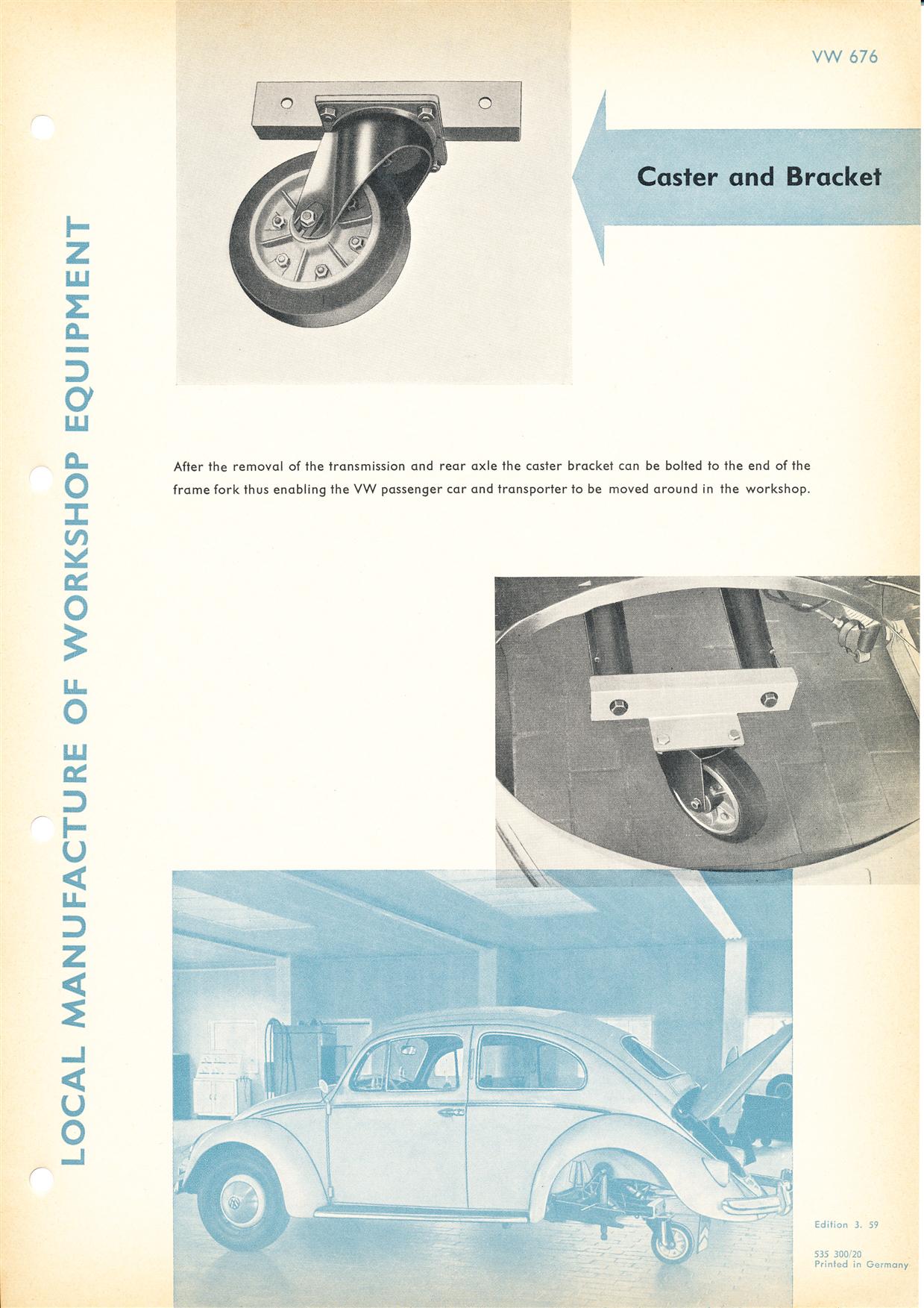 I decided to use a trailer jockey wheel instead of the caster in the original tool, so I'll be able to lift the rear end and put it down on axle stands without using a jack.
The parts before assembly. The steel profile is a SHS 100X10. The wall thickness is a lot more than I really need, but a friend of mine had this one lying around :)
The jockey wheel clamp bolted to the SHS, ready to go into the car.
01/05/2016
10/30/2015
The time has come to put the Variant to rest for the winter
07/01/2015
05/07/2015
04/20/2015
03/19/2015